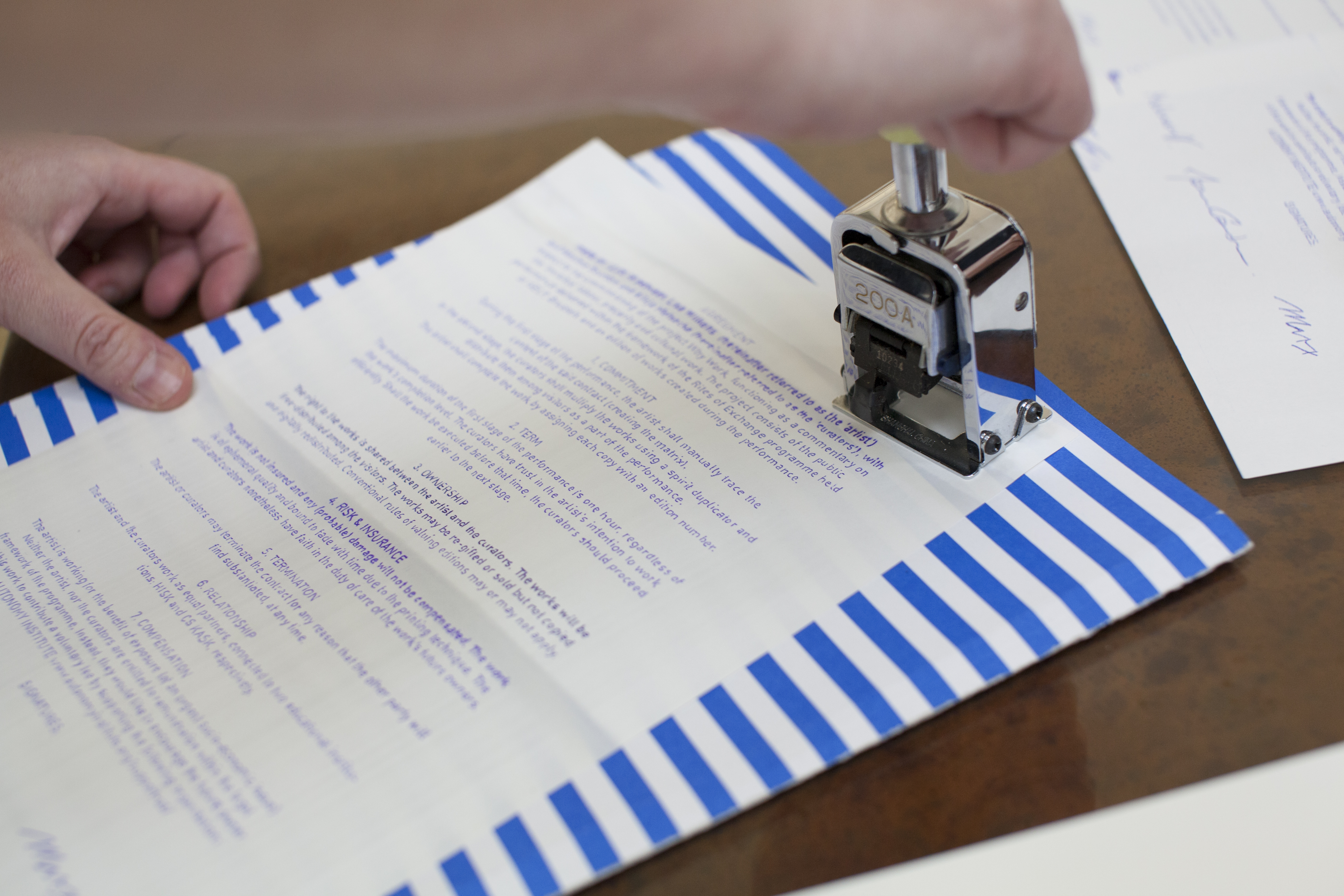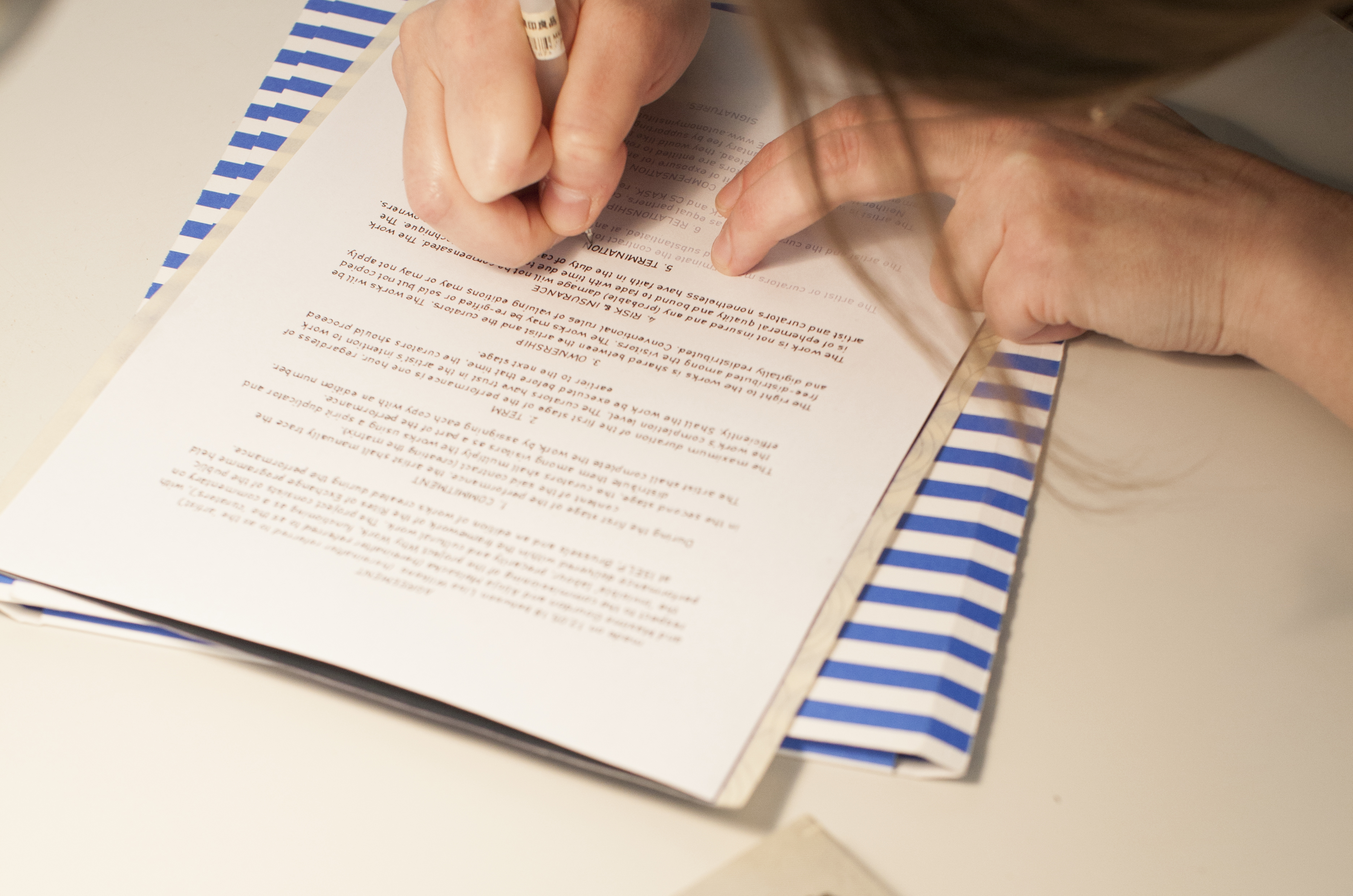 photo © Laure Cottin Stefanelli
Why Work? is based on the idea of contracting an artist to work on site, to perform drawing in real time. The process was regulated by a contract, which itself was drawn or rather retraced by the artist during her working period to be then mechanically multiplied and distributed among the visitors. The performance was followed by a public discussion revolving around topics of invisible labour, precarity and alternative ways of valuing/financing artistic practice.
Lisa Wilkens (artist) / Alicja Melzacka (curator) / Maxime Gourdon (curator)
Over one afternoon, ISELP played host to a series of performative lectures by artists and curators, ranging in format from the TED talk to the dance floor demonstration. Other contributions include variations on the ping-pong game, the audioguide and food tasting. Yet across all the performative situations staged in different parts of ISELP, there remains a constant desire to de-passify the spectator and to mobilise her and him physically, emotionally and intellectually.
The programme is the result of a close collaboration between artists in residence at HISK - Higher Institute for Fine Arts, Ghent, and curators on the Curatorial Studies programme at KASK - School of Arts, Ghent.
ARTISTS
Sofia Caesar, Goeun Choi, Lisette de Greeuw, Béatrice Didier, Frédéric Ehlers, Megan-Leigh Heilig, Roel Heremans, Hannah Mevis, Mark Požlep, Marijke De Roover, Lisa Wilkens
CURATORS
Nathalie Cohen, Romuald Demidenko, Maxime Gourdon, Hélène Jacques, Alicja Melzacka, Benedict Vandaele, Anna Zhironkina